Searches related to language training:

3 ads for language training in Classes - Coimbatore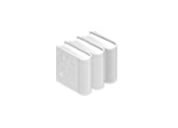 ....System located in Gandhipuram , Coimbatore.Appex has been offering professional training....languages, hardware and networking. It is run and managed by a 10+ years of trained professionals who....
Computer - Multimedia Classes - Coimbatore
December 17 DAINEY EDUCATION offers intensive training....languages.  Detail Discussion of Previous Year Questions.  Conducts separate test batches (Topic....
Other Classes - Coimbatore
August 07
English language....trainings are designed to give the candidates sufficient practice in the techniques required for taking....
language Classes - Coimbatore
August 07